Land and Aerial Surveying (LiDAR Mapping)
---
Overview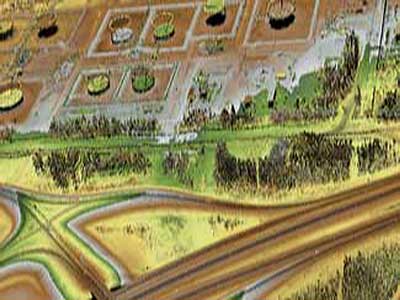 Clean Harbors Land and Aerial Surveying services provide the safest, most efficient expertise for your seismic project.
Land and Aerial Surveying and Mapping are key components within the oil and gas industry. With safety as our No. 1 concern, Clean Harbors focuses on using methods that will protect you and the environment.
Our advanced technologies and expert use of geographical information and global positioning systems allow us to precisely pinpoint desired locations.
Our GPS land surveying units can quickly identify locations with accuracy on the horizontal plane. To match, we use LiDAR-scanning laser surveying techniques to locate the appropriate vertical point.
Clean Harbors Land and Aerial Surveying teams draw from over 20 years of industry experience. We have the advantage of highly-trained professionals with the manpower to complete your project with efficiency.
Clean Harbors Land and Aerial Surveying Solutions include:

UnderCanopyGPS – software that provides accurate under-canopy GPS data collection
GPS Survey Control – static GPS survey quality control
GPS/LiDAR – heightens vertical accuracies on 2D and 3D programs
To learn more about our land and aerial surveying solutions, please visit Airborne Imaging, a Clean Harbors company.