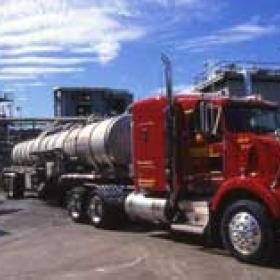 When you need industrial waste treatment and disposal services, go with a waste disposal service provider that can handle it all.
When disposing of industrial waste, it is important to know that your waste service provider has the ability to handle various types of waste, hazardous or non-hazardous. Hiring multiple companies for different modes of waste increases costs and confusion when it comes time for waste removal and transportation.
Industrial waste treatment and disposal is a major aspect that must be considered before large quantities of waste begin to collect on your property. If you generate waste on your property, you must be aware of the stringent regulations that go hand in hand with waste disposal, hazardous or non-hazardous.
Clean Harbors has the proper industrial waste treatment and disposal capabilities to deliver a seamless removal that will keep your operation running smoothly. Using the most advanced technologies in the industry, Clean Harbors' industrial waste treatment and disposal services always keep your business as the top priority.
Clean Harbors specializes in a variety of materials including but not limited to; bulk and drum waste disposal, incineration, industrial wastewater treatment, fuel blending, catalyst treatment, PCB disposal, explosives management, medical waste management and destruction and consumer products disposal. With such a wide range of capabilities, your business can rely on the experts who are trained in all categories, and able to handle any disposal that you may be presented with.
We provide an assortment of industrial waste treatment and disposal options for hazardous and non-hazardous liquids, solids, semi-solids and sludge. Clean Harbors is also the industry's leading provider of high-tech, high-temperature incinerators for destroying hazardous and industrial waste. Our facilities deliver maximum convenience and efficiency to ensure your disposal is handled in the most cost-effective manner.
Clean Harbors has the capability to manage anything from PCBs to cyanides with a highly coordinated truck, rail and ship transportation and disposal network. With a turnkey solution in Clean Harbors, your industrial waste will be handled properly by an expert team committed to saving you time and money.