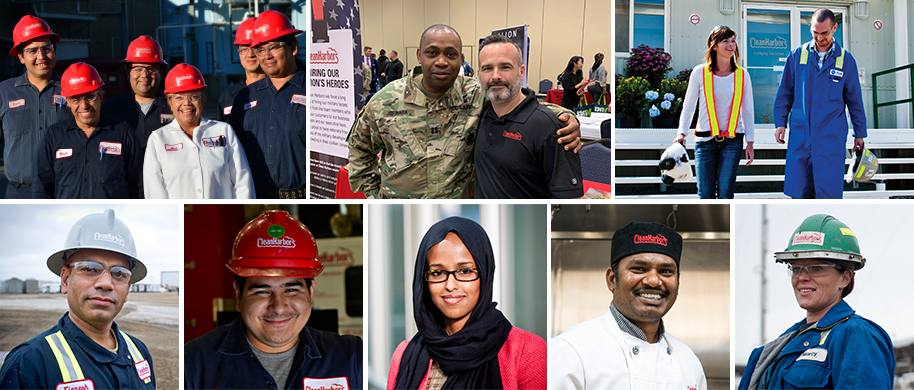 A Commitment to Awareness and Change
Over the past 40 years, Clean Harbors has recognized that a spirit of inclusion attracts the widest possible spectrum of experiences, skills, talents, and perspectives among our employees. With over 15,000 full-time employees across North America, Clean Harbors is proud to exhibit the power of diversity and inclusion every day.
As a company that serves thousands of people in hundreds of communities, we are in a unique position to acknowledge and appreciate the intrinsic value that diversity and inclusion brings. As a result, we actively look for opportunities to encourage individuals, business organizations, and community groups to join us in driving awareness and change.
An Environment of Belonging
As a Company we take pride in acknowledging individual contributions, successes, and concerns. At Clean Harbors we are committed to continuing to seek and support employees and industry partners who share our commitment to an inclusive work environment, now and in the future.
With the help of our diversity and inclusion councils, we want Clean Harbors to be a place that continues to attract the best and brightest, where everyone feels free to be true to themselves. We are on a journey to build safe, talented and inclusive teams by embedding diversity in all that we do:
Veterans – We are proud to have Military Heroes from all branches of the military developing and succeeding in their civilian careers.
Indigenous Canadians – Respectfully walking our path together and combining our unique perspectives to attain our goals.
Multigenerational – Work on real projects, solve real problems and gain feedback along the way. Clean Harbors provides the tools you need and trusts you to take ownership and make the right decisions.
Join the Clean Harbors Team